We are excited to present a new record by Jonti, tapping into earlier times of beat making and online music communities
Silence Of The Dawn is a sound experience in five parts which is the first adventure by Jonti into the web3 space. The record is minted as a 1/1 on Catalog.
For Jonti this record feels like a full circle return to his earliest phases of making music, producing a collection of songs just to show his friends and bandmates, which happened to snowball into being signed by Stones Throw Records and that material coming out as his first album in 2011.
In his life as a musician over the past year in Sydney, Australia with all live shows and tours cancelled, the focus has turned back to recording in the home studio. Music creation has returned to a familiar experience of being home from university and having time in the afternoon to jam and experiment. All with a simple intention to create something cool to share online.
This record is a 10 minute suite of 5 mini-songs orchestrated into a snapshot of one inspired moment. Jamming with the S2400 sampler and inspired by its limitations and classic sound.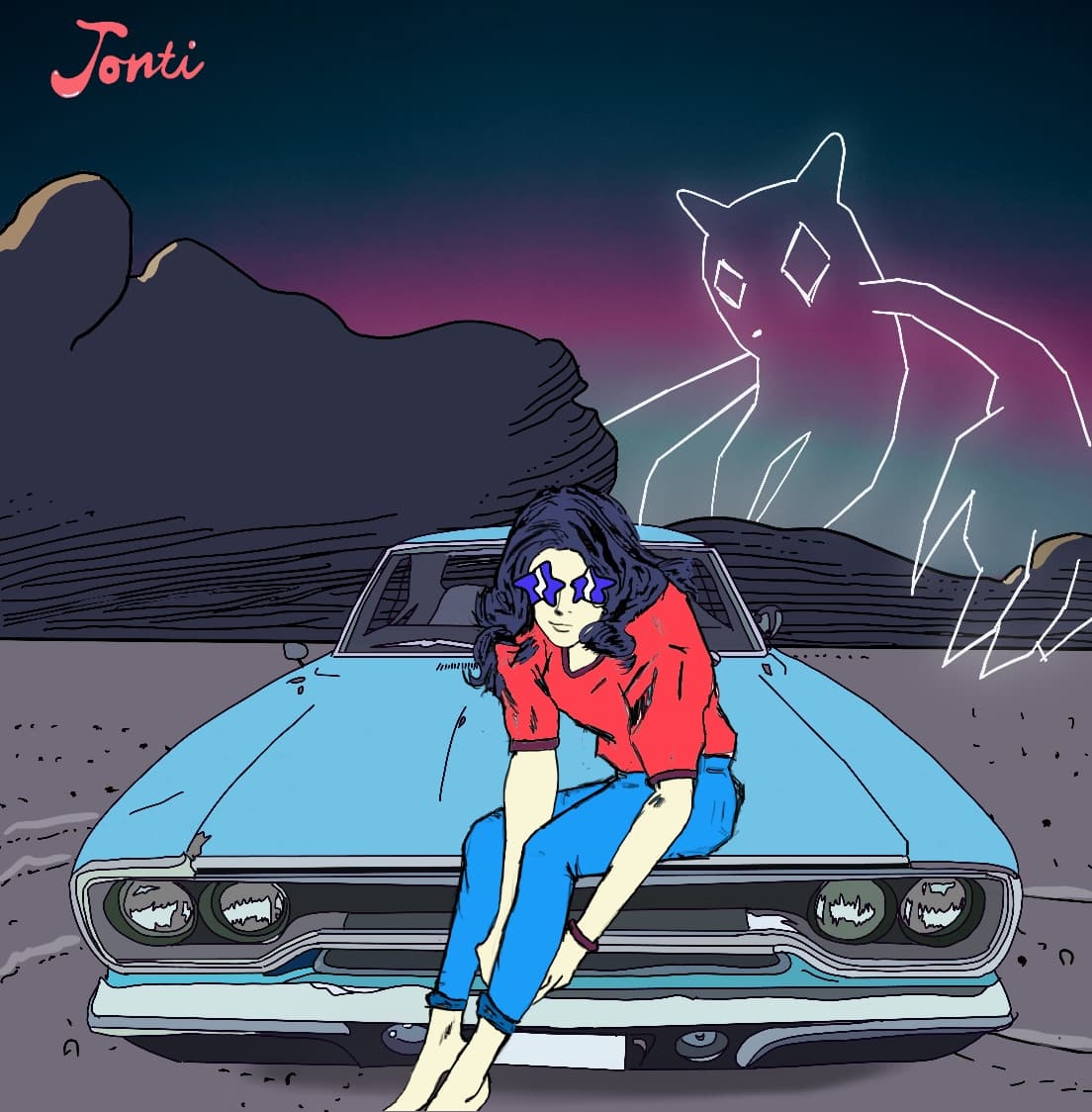 A 12-bit playground
Jonti has been exploring this space from his studio in Sydney. Jamming with the S2400 sampler as the creative force. Inspired by its limitations and classic sound. The record that has been produced is about a snapshot of life experience in this inspired moment.
The excitement, freedom and fresh creation of new sounds. These times of solitude when you are really free to explore. When the ideas are flying and you are simply tapped into the synths and drum machines.
"It feels like a full circle thing of exactly how the first record Twirligig was made. At the time it was so far from my intention of being a record that would be released. Never mind being released by Stones Throw or anything like that.

It was made as an audio experience I was making for the people in the band I was in and people online and stuff like that. It's always through simple intentions that really exciting things seem to happen.
The Silence Of The Dawn process was about not thinking too much. Simple structure. Make a bunch of beats and narrow it down to five that you really like and weave them together. The piece naturally grows as each element is added, evolving its own little story. Once vocals are weaved in it brings a narrative, chopping up voice memos and recording my girlfriend's voice. Sound design creates a whole new vibe as the meaning becomes more layered, all from the simple building block which is the beat.
This project has been a reminder that all things grow from a simple seed and then blossom organically. Creation benefits when you start simple and make small steps and let things grow as they want to grow.

Bio
Jonti Danilewitz was born in Johannesburg, South Africa and moved to Sydney in time for high school. He started out making hip-hop beats under the name Danimals and worked with producer Mark Ronson before signing to Stones Throw in Los Angeles. His debut single 'Firework Spraying Moon' and album Twirligig came in 2011, followed by companion album Sine & Moon in 2012.
Living in L.A. in those years was a formative and inspiring time that revolved around being at Low End Theory nightclub on Wednesdays and meeting a lot of like-minded musicians. The energy was about the excitement of hearing something new and finding a place you feel welcome with everybody coming together to form a community. This experience stayed with him. Low End was a home for experimental sounds like Flying Lotus, Daedelus and Teebs.
On his eventual way home to Sydney, Jonti toured the world opening for Gotye and sharing bills with artists such as Four Tet, Toro y Moi, BadBadNotGood and King Krule. He later became a touring member of The Avalanches and contributed to their album Wildflower in 2016. His second full-length album Tokorats appeared in 2017 and featured collaborations with former Odd Future MC Hodgy and the phenomenal Sampa the Great.
Discovering web3
While it's still early days, Jonti believes web3 can create the space where artists feel encouraged to make more and share more. A playground of all different styles to feel inspired. Providing a really positive potential for artists to connect with their audience and be supported in many different ways.
By releasing his first web3 project, he says it would be amazing to take a step and then that can inspire another artist to take a step. It can seem really daunting when you're early to a new environment. It's more difficult to know where to start and how to learn about things. As time goes on it will likely become normalised and get easier. I think if you take a risk it has that domino effect of everybody creating energy to put themselves out there and help each other.
Discovering the web3 space has opened an opportunity to make a record that was more of an experience in five parts. Rather than working in the format of releasing a single or moving towards an album.
As Jonti tells the story, often artists stop making music or never want to put out their first step or do anything because it's so daunting in the traditional sense of putting out music and putting yourself out there. It almost seems like it gets harder and harder over time.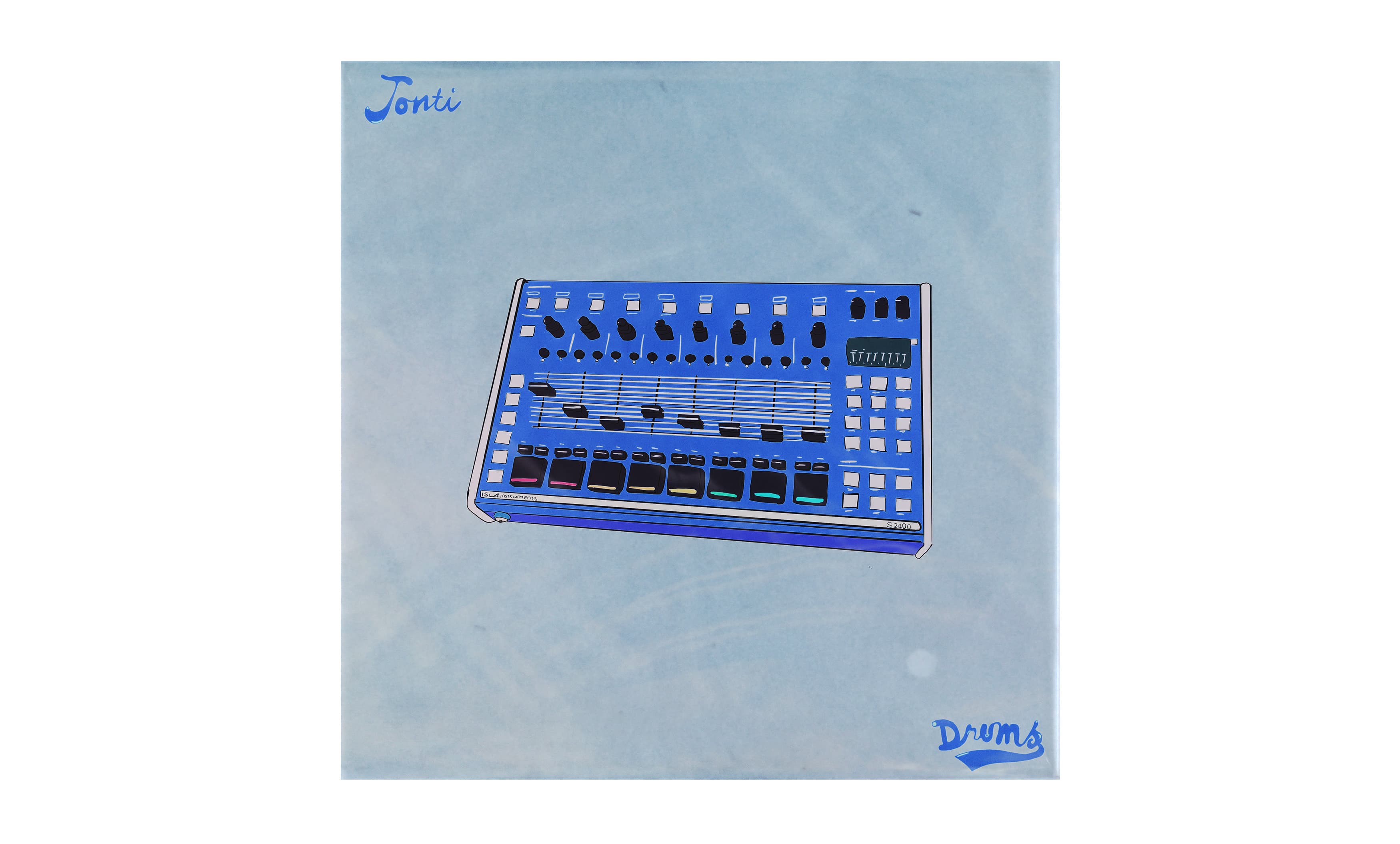 Drum pack — S2400
Within the excitement of receiving the ISLA Instruments S2400 sampler in the mail, the first thing I did was construct a kit from my own drums.
The aim was to have live drum sounds to layer with other vinyl drum samples to make them pop. However I found there was a really nice sound just using this kit alone out of the 2400 and I should just explore the potential of this simple sound set. So the 5 main beats in 'Silence Of The Dawn' were made with the kit.
One habit I have adopted in recent times is cataloging sounds for each project. I thought it would be cool to release those for free along with this record. It reminded me of trading my favourite sounds back in the day and the excitement of hearing them in a different context.
The 12-bit sound has the sonic imprint of an 808 or Moog. It has lots of memories attached to it in beat making and hip hop, techno and dance. The way the machine is limited in that there's no screen and only 8 pads. It's very limited and simple in its mindset. Allowing you to go back to a very simple place compared to making something super professional.
61 x2 drum samples in both a clean and 12 bit version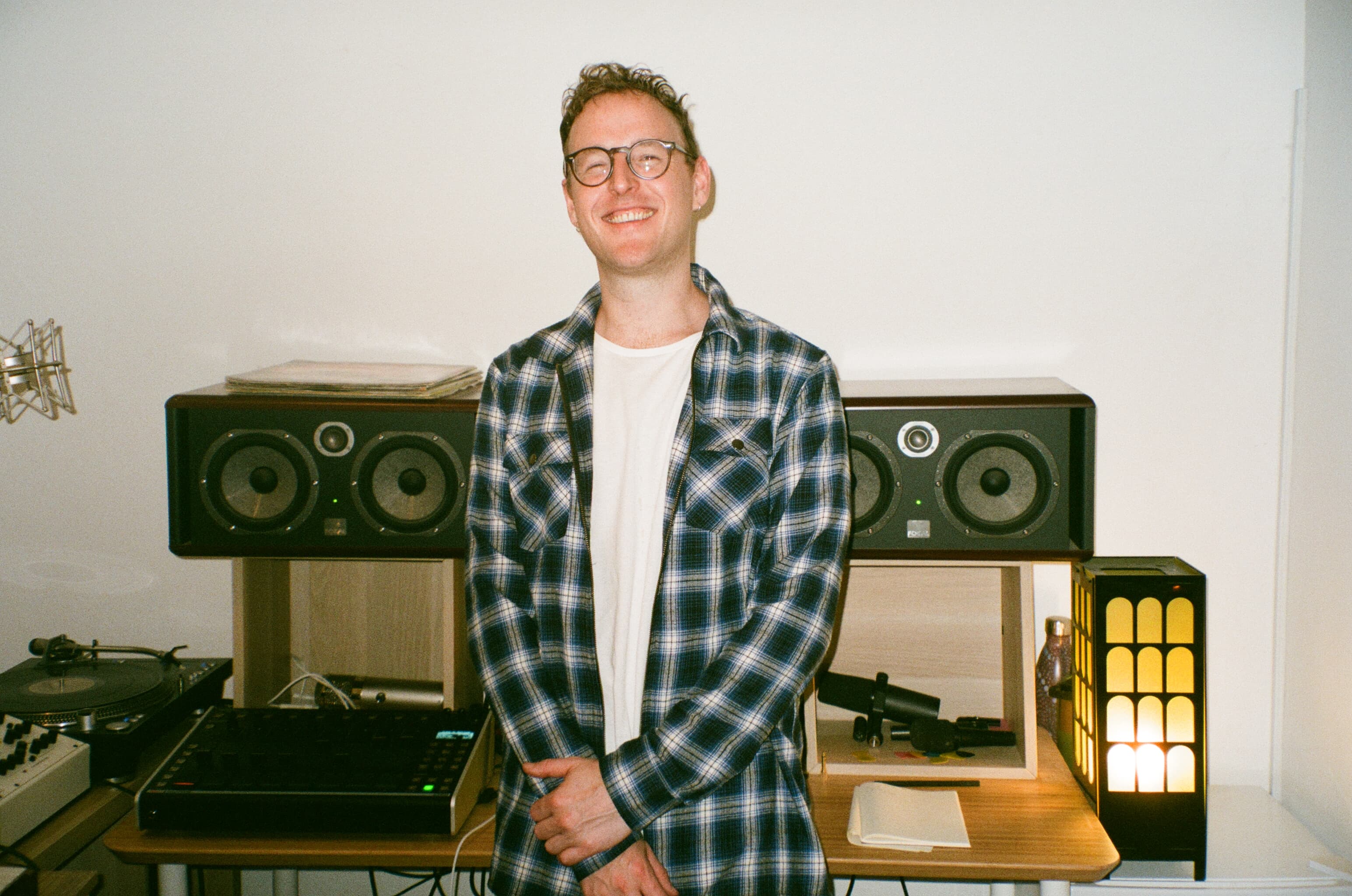 Bon voyage
I hope you guys enjoy this record. I had a lot of fun making it and hope you enjoy the drum samples pack. This is the first piece of music that I've released in a couple of years and it feels good to be back.
Shout out to voyager and Nick Hollins, Luke Bubb and Ivano Salonia for helping to bring this project to life.
I look forward to going on this journey with you all.
Links